Composite Shingle Roof Installation & Replacement
 Composite Shingle Roof Types
1
Made from a combo of plastic and rubber, synthetic slate is designed to mirror the unique qualities of authentic slate, but without the expense. Composite slate is a longer lasting alternative that can last upwards of 100 years and with it's more advanced tech, it can weather the storms and rays of the sun for a significant time.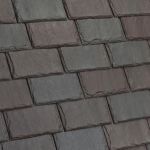 If you love the look of cedar, yet are looking for a low maintenance alternative, composite shake may be for you. Composite Shake is naturally rot resistant and able to withstand harsh weather while replicating the look and beauty of real cedar.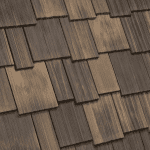 Traditional clay roof tiles are quite fragile and delicate which can be difficult to maintain with the variety of weather we experience here in Illinois. Composite Spanish Tile allows you to get the great look of true clay tiles, without having to worry about a hailstorm that comes through. With an authentic look, strong resistance to wind, and maintenance free.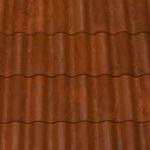 Residential Composite Shingle Roof Replacement Service
Composite shingle roof installation is one of the most cost effective and affordable options in the roofing market. They give you the look you desire, but with a price tag you can afford.
Fire, Impact, & Wind REsistance
A composite shingle roof made with synthetic material is able to deter disasters and keep your home safe.
Once you have composite shingles installed of any variety, their is very little that needs to be done to keep in good condition. These shingles have a long lifespan.
Simply put, composite shingles are a modern improvement on a construction classic.
When taking into account that traditional shingle material like clay must be mined, transported, and then installed- the price as well as their durability vary. THis is where composite shingles, shine. Their ability to replicate slate, cedar shake, and even spanish tile offers a broad range of diverse options ready to suit your home.
composite shingles are able to withstand a variety of weather conditions and are made to outlast natural Products. Furthermore, due to synthetic material being lighter weight, stronger, and engineered to outlast natural material – that means a longer lasting quality roof that won't break the bank.
Not sure which type of Composite shingle is best for your home? We can help! With over 20 years of experience in the roofing industry, we can work side by side with you to select the perfect synthetic Shingle that will match your home, your vision, and your budget.

Eileen
Orland Park, IL 60462
Working with Promar Exteriors was a pleasant experience from the beginning through to completion. Our rep, Luke, was punctual with an honest character and no pressure close. The installation crew was great- clean, efficient, and courteous. Our home has an entirely new curb appeal. Highly recommend these guys


Tim
Bolingbrook, IL 60440
I LOVE MY NEW ROOF! My whole neighborhood loves it. They were great on all levels. Very efficient and the price was fair with others and was installed as quoted . Absolutely the easiest roofing company to deal with in 25 years!


Thomas
Oak Lawn, IL 60456
I've used Promar Exterior twice now. The first time I had them redo my roof and gutters. They did any exceptional job and where well priced. Then we moved and I had them replace the gutter, soffit and facia on the older house we move into. I will be having them return to eventually replace the siding and possibly another roof.

Free

ROOFING

Estimate From The Best.
Promar Exteriors has been providing
quality craftsmanship

and professional roof replacement services for

over 20 years

. You can count on us for honest, reliable free quotes. Give us a call today to see why homeowners around Chicagoland

trust our work

and professional Composite shingle roof replacement services for decades.