Cedar Shake Roof Installation
 Residential Cedar Shake Types
1
These shakes have split faces and sawn backs. This style of shake is the most popular and give a textured look that simply cannot be duplicated with imitation products. Cedar shake roof installation.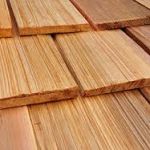 These type of shakes are sawn on both sides. These shakes are for homeowners that was a smooth and uniform look on their roof, but still have some thickness to the shake.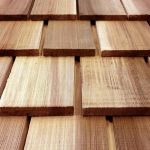 These kinds of shakes are a type of smooth sawn, architecturally uniform cedar. With it's natural and tailored appearance, it can be  used on traditional, modern, and non-residential structures.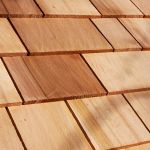 Residential Cedar SHAKE Roof Replacement Service
Cedar is a natural insulator- it provides up to two times more insulation than that of asphalt shingles. Simply put, it keeps the warm air inside your home during the cold months and doesn't let the hot air in during the summer. Save on your homes heating, cooling, and energy bills with a new wood shake roof.
Cedar itself is naturally resistant to bugs due to the natural oils it contains. When properly maintained, cedar shakes can protect your home up to 30-50 years. That is significantly longer than a typical asphalt shingle roof with a 20 year lifespan.
Wood shake roofing is an eco-friendly roofing material. Wood used to produce cedar shake roofs are harvested from forests that were planted for this specific purpose. Due to it being a natural, renewable source, cedar is biodegradable and very environmentally friendly.
Cedar shakes roofs have a particularly special warmth and elegance to them. If you're looking for a roofing system to protect your home from the elements, withstand the variety of weather, and give your home a beautiful, natural look- then wood shake shingles are exactly what you need.
Although they are not as popular as other residential roof types like asphalt shingle, it doesn't mean that they aren't worth looking into. Their beauty and natural appeal have the ability to transform your home.
When choosing the best type of wood shake roofing system for your home, looking at durability and weather resistance is key. Cedar shake roofing is typically made out of cedar, red wood, or cypress- all which have their own natural abilities and functions.
Not sure which type of wood shingle is best for your home? We can help! With over 20 years of experience in the roofing industry, we can work side by side with you to select the perfect Cedar Shingle that will match your home, your vision, and your budget. Contact us for cedar shake roof installation in Chicago.

Peter
Downers Grove, IL 60515
Rick was very easy to work with, gave us a great price for our new roof, and did a great job! Also they were able to fit us in really quickly and get the whole job done in 1 day.


Becky
Barrington, IL 60011
Did new cedar shake roof replacement with Promar Exteriors. The team was very knowledgeable and knew what they were doing. They were able to re-roof my house within a day before the big rain made it to our town. Highly recommended.


Jake
Lemont, IL 60439
We are impressed with the professionalism and quality craftsmanship that Promar Exteriors displayed and are very happy with the final result. The new cedar shake roof looks great and we feel good knowing that Promar offered such an easy experience.

Free

ROOFING

Estimate From The Best.
Promar Exteriors has been providing
quality craftsmanship

and professional roof replacement services for

over 20 years

. You can count on us for honest, reliable free quotes. Give us a call today to see why homeowners around Chicagoland

trust our work

and professional cedar shake replacement services for decades.