Roofing, Siding & Window Replacement Company Mt. Prospect, IL
There's a reason Promar Exteriors Mt. Prospect is known to be the best window, siding, and roofing company in Mt Prospect-Call For Your Free Quote: (847) 307-4517
Promar Exteriors prides itself in offering full service roof, siding, windows, gutters, and door replacement to home owners and commercial properties throughout Mt. Prospect, Illinois. We are your go-to company in Mt. Prospect for Roofing, Siding, and Window Replacement. We are the Best Roofing, Siding, & Window Replacement Company in Mt. Prospect, IL.
Serving our community since 2000, we provide professional and trustworthy services that will last you for decades to come. As a local business, we know a thing or two about quality craftsmanship, thorough communication, and superb installation & replacement of your residential and commercial exteriors.
Above all, we're are local and ready to be of service.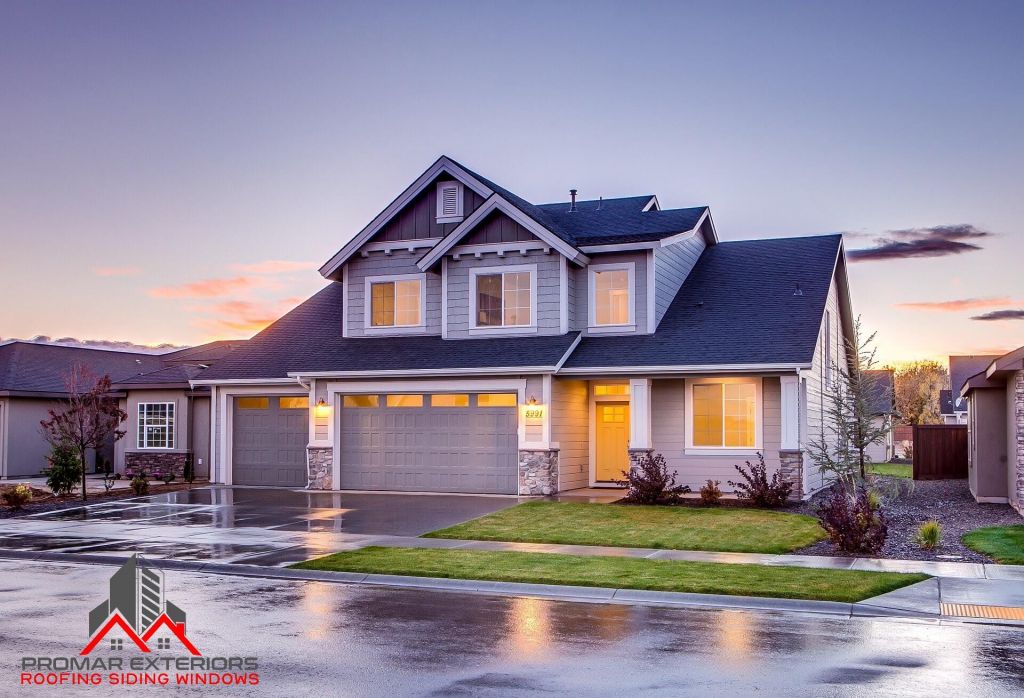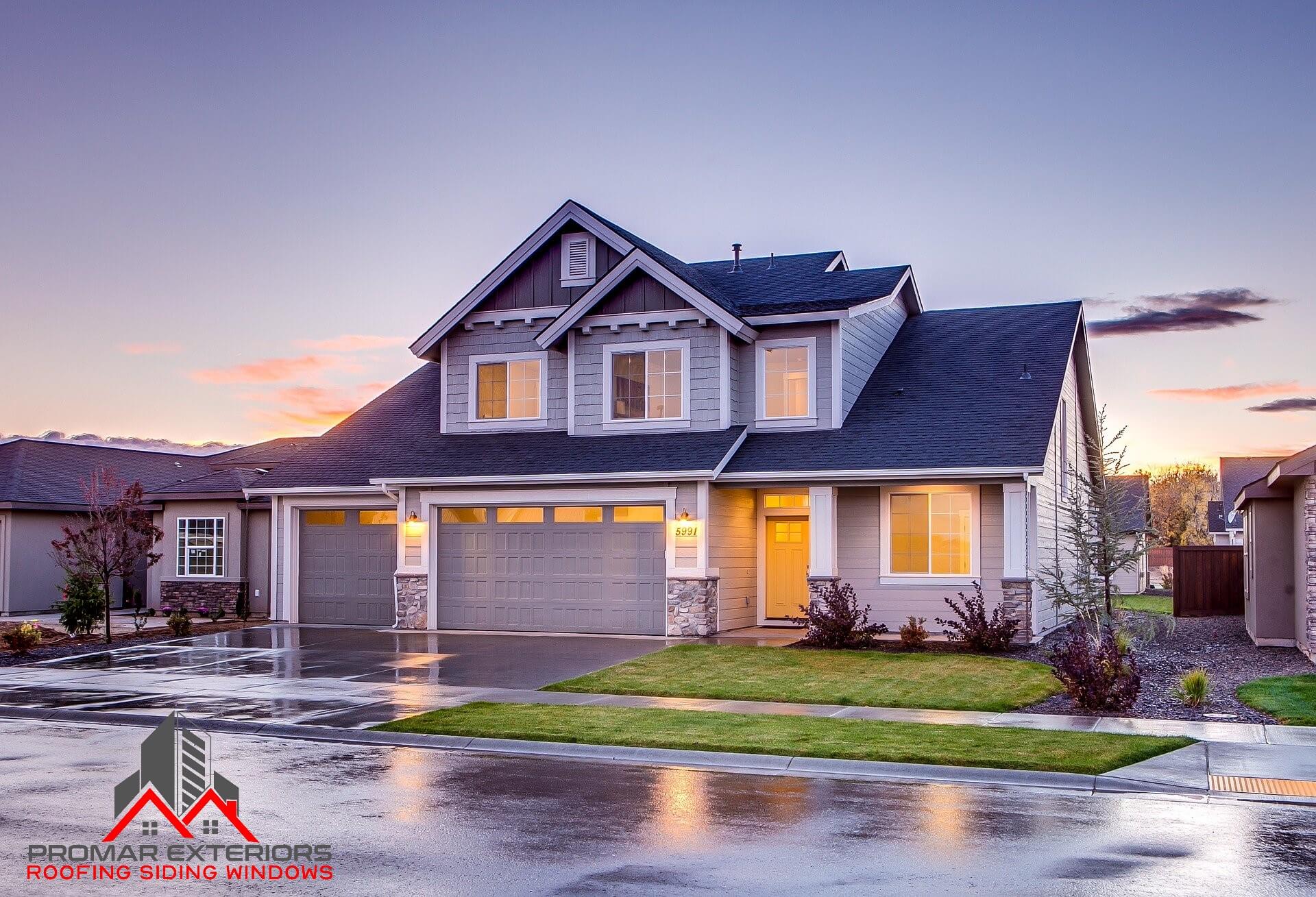 Why choose Promar Exteriors Mt Prospect?
20+ Years of Professional Industry Experience You Can Trust
5 Star Google Reviews From Happy Customers
Licensed, Bonded & Insured For The State Of Illinois
Free Roofing, Siding & Window Quotes
Better Business Bureau A+ Rating
Local To You in Mt. Prospect, IL 60056
Family Owned & Operated
Our mission is simple:
To provide you with the highest quality roofing, siding, window, door and gutter products, replacement, and installation that best suit your needs, your vision, and your budget. We're happy to be of service.
Our Services:
Local Mt. Prospect ROof Replacement Company by Promar Exteriors
Promar Exteriors are the roof experts to call when your home needs a new roof. We offer roof replacement for homes as well as roof installation for new construction homes in Mt. Prospect, IL 60056. You can't forget that we also do roofing for commercial buildings, too!

Are you searching for "the best roofing company near me in Mt Prospect?" Your Google search may now be over. Promar Exteriors is well known for our satisfied home owners and 5-Star Google roof reviews. We love offering home owners with a seamless roof replacement that is stress free. For example, we offer a custom quoting appointment tailored to your specific needs. We don't do long cookie cutter sales pitches, like our competitors. In addition, the knowledge base our representatives have about your roofing options and the manufacture relationships we have is unique to us.

With over 20 years of roof installations and roof replacement experience under our belt, we are happy to share our roofing knowledge with you. This way, you'll feel informed and aware about your roof. Whether you have a classic asphalt shingle roof, cedar shake roof, synthetic shingle roof, metal roof or flat roof- we can quote it all.
Local Mt. Prospect SIDING Replacement Company by Promar Exteriors
When it comes to choosing a local siding company, Promar Exteriors is the best siding contractor for you. With 20+ years of experience, our expertise is in replacing residential siding for homes as well as commercial properties in Mt. Prospect. We know that you will enjoy our professional siding replacement and siding installation.
When looking for the best siding company near me, you'll want to call Promar Exteriors. Over 20 years of siding replacement experience in Mt. Prospect, Illinois.
Our professional siding reps have expert knowledge on all types of siding. We offer popular options of siding: vinyl siding, fiber cement siding, Hardie Board siding, LP siding, wood siding, and synthetic siding, too.
Whether you're a new homeowner looking to remodel their siding, a commercial warehouse that needs new siding or something in between, Promar Exteriors is ready to give you a free siding estimate.
Allow our reliable free siding quotes to show why we're the best siding replacement companies in Mt. Prospect. We're excited to serve you with the great customer service, respect, and quality craftsmanship you deserve.
Local Mt. Prospect Window Replacement COMPANY by Promar Exteriors
Need new windows for your home in Mt. Prospect? Promar Exteriors has served Mt. Prospect, Illinois for over 23+ years. We provide professional window replacement and window installation for your home and commercial property.
Our experienced reps have knowledge on all types of window types and manufactures. Whatever project needs new windows, Promar Exteriors gets the job done right, the first time. As a result, we have many 5 Star Google Reviews from our happy homeowners.
Above all, we love to make home owners feel informed about their window process from start to finish. Offering a seamless window replacement experience with great customer service, clear communication, and quality craftsmanship is what we are all about.
Whether you need new vinyl windows, wood windows, or fiberglass windows- we quote it all.
FINANCING IS AVAILABLE FOR ANY PROJECT YOU DESIRE- ROOFING, SIDING, WINDOWS, Doors, AND GUTTERS.

Give Us A CAll to talk with a Promar Exteriors REPRESENTATIVE About Financing, today.
(847) 307-4517
Fill Out the form below for your free quote. Contact only the best: Promar Exteriors in Mt. Prospect A roofing, siding, and window replacement company.